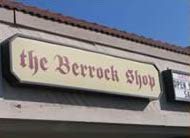 The Berrock Shop has been a fixture in Fresno, California, since 1977, when two ladies with a great bierock recipe opened a little restaurant at Clinton and Weber streets. Their specialty – ground beef and cabbage bierocks – along with sandwiches, burgers, salads and a daily soup, soon brought in a steady clientele.
When the ladies decided to retire in 1989, first-time entrepreneurs Ken and Cindy Jaccard purchased the Berrock Shop. The couple brought a youthful energy, a strong work ethic and a clear vision to the business, learning the art of making bierocks from the former owners while developing a deep respect for Old World traditions and old fashioned service.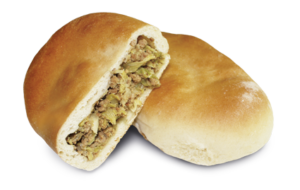 Ken and Cindy determined that everything on their menu would be made from scratch with quality ingredients and no short cuts – a departure from the mechanized, fast-food mentality of the era. They envisioned a warm place where customers felt like old friends and the menu was simple and satisfying.
Ken and Cindy's vision became a successful reality for the Berrock Shop, where you'll now find homemade wholesomeness in every detail including the bread for our burgers and sandwiches, and our fresh-baked chicken pot pies, cookies and fruit pies.
One visit and you'll discover what our loyal customers have experienced for a generation: "Where Homemade is the Difference" is more than just our slogan. It's our mission.